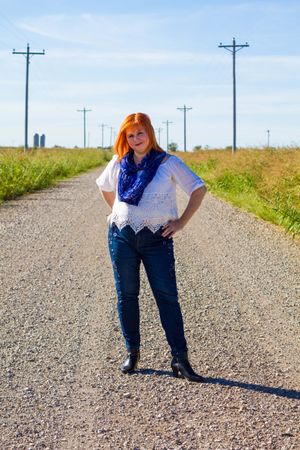 Bio
With wide ranging inspirations from Natalie Grant to needtobreathe to For King and Country, singer/songwriter Joy Chadwell fuses contemporary Christian music with bluesy rock to bluegrass influences.  Joy's versatile voice and heartfelt lyrics create an honest conversation about the journey home in Christ in her sophomore release: "Searching for Home." 
Hearing Joy Chadwell's music is like eavesdropping on an intimate conversation with God.  The dialogue began when she first performed at the age of 7.  She was hooked.  Joy taught herself to read music and play the piano and guitar.  She performed in numerous choirs, even winning a performing arts grant from Xavier University.  Shortly after recommitting herself to Christ, Joy began to write music. The lyrics were based on her conversations with God and His responses.   She began to play for local church festivals while serving her church as a worship leader and interim choir director.  
Joy sensed the power in her music to reach hurting people as people frequently talked to her about their struggles after concerts.   A mental health professional by day, Joy prayed for a way to use her abilities as an artist to reach out to those suffering from the stigma of mental health issues.  By God's grace, an audition for an international talent search dropped into her lap.  It was the springboard she had been looking for.  Since then, Joy has recorded 2 albums, performed in numerous sacred and secular venues and even garnered regional airplay.  
Joy is on a mission to help those who are hurting in the church to understand - you are called to carry your cross, but you are also called to carry it with faith, hope, love and yes, even joy.  You can join Joy on her mission to uplift and encourage others by joining her email list or booking her for your own encouraging event.